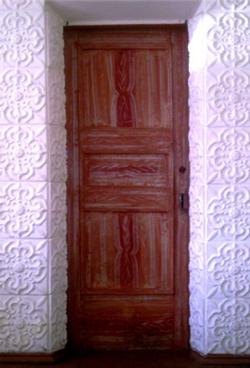 Research
Overview
My research interests are in International and Comparative Political Economy, as well as Democratization and Development.
Research on the Domestic Politics of Foreign Aid Decision-Making
In my 2021 book States, Markets, and Foreign Aid with Cambridge University Press, I explore the domestic politics of foreign aid. I explain why some donor governments pursue international development by engaging recipient governments, while others bypass local authorities and channel aid through non-state actors. Weaving together scholarship in political economy, public administration, and historical institutionalism, my book makes the case that the bureaucratic structures of donor countries shape donor-recipient interactions differently despite similar international and recipient country conditions. The book illuminates how neoliberal donor countries bypass recipient governments, while donors with more traditional public sector oriented institutions cooperate and engage recipient authorities on aid delivery. My earlier research on the determinants of aid delivery strategies was published at International Organization (Donor Political Economies and the Pursuit of Aid Effectiveness) and International Studies Quarterly (Bypass or Engage: Explaining Donor Delivery Tactics in Foreign Aid Allocation).
Here is a recent podcast In Pursuit of Development on my book and related articles.
In a current working paper Donor bureaucratic organization and the pursuit of performance-based aid through multilateral trust funds with Bernhard Reinsberg and Martin Steinwand, I extend my work on bureaucratic structures to explain variation in the extent to which donors engage with multilateral trust funds and different types therein.
Because my research on aid decision-making directly engages with foreign aid decision-makers, I have co-authored a piece on engagement of political elites in International Relations Research: How to make elite experiments work in International Relations, with Heidi Hardt and Haley Swedlund.
To better understand the role of political parties in shaping foreign aid decision-making, I collected and analyzed data on political party preferences on foreign aid with Helen Milner and Jonathan Slapin in a forthcoming International Studies Quarterly article From Text to Political Party Positions on Foreign Aid: Analysis of Aid Mentions in Party Manifestos from 1960 to 2015. In Overseas Credit-Claiming in Foreign Aid, published in the Journal of Experimental Political Science with Susan Hyde and Matthew Winters, I examine how the practice of branding foreign aid influences individual-level support for foreign aid in donor countries. Human Rights Shaming Through INGOs and Foreign Aid Delivery, published at the Review of International Organizations with Amanda Murdie, evaluates the role of INGO shaming practices on donor decisions to deliver aid abroad. We find that donor governments, on average, respond to INGO shaming of repressive regimes by bypassing these governments in aid provision. Instead, donors choose to channel aid through non-state development actors.
Research on Democracy Promotion, Global Governance, and Aid Effectiveness
The importance of understanding variation in donor delivery tactics also contributes to our understanding of the effectiveness of democracy promotion. In a 2015 paper at The Journal of Politics with Joseph Wright, "Foreign Aid Tactics and Democratic Change in Africa" (replication data), I show that donors vary in the kinds of democracy promotion strategies that they employ but that in Africa the predominant approach has been to strengthen the regime through governance and state-capacity investment - at the expense of bottom-up democracy promotion through civil society actors and political opposition parties. In a forthcoming piece "Foreign Aid and Judicial Autonomy," we explore the effects of foreign aid on judicial reform in developing countries from 1990-2014. We find that aid can contribute to judicial autonomy in states with low levels of state-capacity.
In "Evaluating Civic Education Directed at Youth in Eastern Europe: Evidence from a Field Experiment," Paulina Pospieszna, Patrick Lown and I evaluate the efficacy of an NGO-led civic education program on attitudes towards democracy among youth in the Ukraine, Moldova, Georgia and Belarus.
My first publication in World Development, "The Politics of Public Health Aid: Why Corrupt Governments Have Incentives to Implement Aid Effectively, kicked off my research agenda on foreign aid. I show that recipient governments act strategically when weighing the implementation priorities associated with different aid sectors. They are more likely to focus on aid sectors that are more important to donors.
Research on Aid Beneficiaries Attitudes in Developing Countries

Another research project on foreign aid investigates how foreign aid beneficiaries respond to foreign aid interventions. In a series of papers, co-authored with Matthew Winters, I am interested in how knowledge about information about foreign-funded aid projects affects beneficiaries attitudes and behavior towards donor governments; how it affects beneficiaries' evaluation of the effectiveness of aid projects; and how foreign sponsorship influences citizen attitudes and behavior toward their own government. On the basis of an information experiment in Bangladesh, we show in the Journal of Politics that US branding slightly improves citizen perceptions of the United States government, while also contributing to higher levels of trust vis-a-vis local authorities (Foreign Aid, Foreign Policy, and Government Legitimacy: Experimental Evidence from Bangladesh). In Research and Politics we show that donor branding also improves beneficiary perceptions about the quality of the foreign aid project (Perceptions of Foreign Aid Quality in Bangladesh). In an initial 2016 piece in the Journal of Experimental Political Science (Foreign Aid and Government Legitimacy) we explore the effects of branding on peoples' attitudes toward their own government in India, using a convenience sample of Amazon Mechanical Turk respondents from India.

Research on Norm Diffusion in International Development
Since August 2020, I have embarked on a new, multi-year research project that seeks to understand the drivers and consequences of norm diffusion in world politics, with a specific application in international development. I examine when and how donor governments engage with, produce, and comply with international development norms. Stay tuned for new projects coming out of this line of research.
Research on Comparative Development
Aside from my research on foreign aid I am interested in comparative development. In "State or Regime? The Impact of Institutions on Welfare Outcomes" (replication data), forthcoming at the European Journal of Development Research, Michael Bernhard and I investigate the role of different types of institutions, rule of law and bureaucratic quality, in brining about different dimensions of human development, including food security, infant mortality, and basic education.